May 20, 2009 : Dreamworks Invading Television
In addition to their huge success on film, Dreamworks Animation is pushing more and more into the realm of TV. The short lived Father Of The Pride series was several years ago, but apparently they have recently partnered up with Nickelodeon for several TV series.
The Penguins of Madagascar, based off Madagascar, began airing this past March. In addition to that, Kung Fu Panda has a 26 episode order slated to air in 2010. Lastly, it was just announced that Nickelodeon ordered a pilot for Monsters vs. Aliens.
Dreamworks is known for their ability to rebrand their products, as seen with their numerous sequels. Also, creating a series from a movie isn't anything new (Ace Ventura was even made into a cartoon), it's just not as common to see so many 3D animated shows coming down the pipeline. When Pixar created Buzz Lightyear Of Star Command, which spun off from Toy Story, it was done in a traditional 2D style.  It will be interesting to see if a decent quality, 3D animated show can be made at a modest budget.
posted by Pi Visuals at 4:45 pm
Tags:&nbsp
Animation
&nbsp,&nbsp
Dreamworks
0 Comments | Post a comment
February 25, 2009 : Hopefully People Will Laika Coraline
Coraline opened a few weeks ago; and while I'm not a huge fan of stop motion films, I am hoping it does well.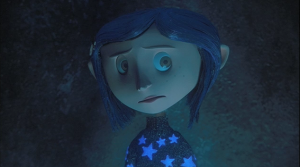 The main reason I am rooting for the movie is that it was made by Laika. They are an animation studio that has done mostly commercials and music videos, and this is there first feature film. Laika's style runs the gamut – including stop motion,  3D, and 2D. Therefore, the success of this film can lead to more films, which are more to my liking. At the same time, Laika is also based out of Portland, Oregon. So props to them for trying to go outside of California to be a successful major studio.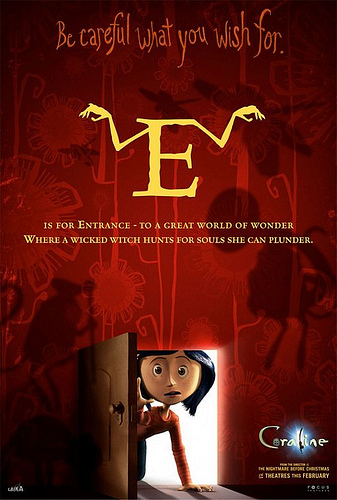 Financially, Coraline seems to be doing decently well. The cost to make the film was ~$70 Million, which apparently was higher than it should have been  but I'm sure that's always the case). The current North American gross is nearly $58 Million; and with the solid reviews and positive word of mouth, the movie could potentially reach $100 Million before it leaves the theaters. I'm sure the DVD sales will help out the bottom line as well. All in all, not a box office smash, but hopefully a big enough success to warrant another movie.
As a plug for the movie, it does have a decent cast (Teri Hatcher, Dakota Fanning, John Hodgman, etc.), an established director in Henry Selick, and music by They Might Be Giants.
Lastly, in case you were wondering, I was not up all night thinking about the title for this post… I got to bed around 2, 2:30.
posted by Pi Visuals at 10:51 am
Tags:&nbsp
Animation
&nbsp,&nbsp
Laika
5 Comments | Post a comment
February 3, 2009 : Astroboy – A Go Or No Go?
Recently, there was some disturbing news that Imagi Animation Studios is having serious financial troubles. Imagi is the force behind the new, awesome looking Astroboy Film. The article goes on to say that the studio is temporarily shutting down due to lack of money and will remain offline until it can secure additional funding.
The only thing is that most of the articles/websites that give this dreadful news state they are awaiting confirmation – and it should assume this to be just a rumor until it is verified. To cast further doubt on these rumors, Forbes ran an articles claiming the studio did run into financial problems a few months ago but were rescued (by the Chicago private equity firm, Prescient Advisors).
So it is still unsure which story to believe. It is entirely possible that both are true. Perhaps Image Animation were in trouble a few months ago, secured additional funding, but then this money fell through. As a result, they might have been forced to temporarily shut down. Until things get straightened out, the best thing to do is remain optimistic (after all, in this economy how can you not… uh oh).
posted by Pi Visuals at 9:39 am
Tags:&nbsp
Animation
&nbsp,&nbsp
Astroboy
&nbsp,&nbsp
Image Animation Studios
1 Comment | Post a comment
January 9, 2009 : Champion Of The Universe
How many Simpson's Characters can you name in 5 minutes?  Go to the website and give it a shot.  The only draw back is that spelling counts.  The cool thing is that once time has elapsed (or you give up), they will show you all the characters they came up with and what percentage of people taking the quiz that remembered them.
Granted, I gave up on the Simpson's about 6 or 7 years ago because I felt it was going downhill.  However, I was (and still am) a huge fan of old school episodes (Stonecutter's rocks).  That's why I was disappointed with my performance on the quiz.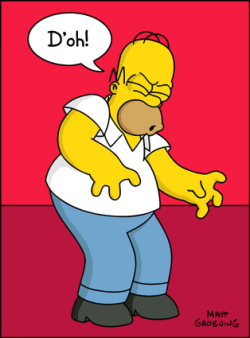 If you fared poorly as well, do what I do and attribute the score to the fact that spelling counted.  Hopefully that will make us sleep better at night. 
Feel free to share how well you did in the Comments Section…
posted by Pi Visuals at 1:42 pm
Tags:&nbsp
Animation
3 Comments | Post a comment
January 3, 2009 : America Likes Animation (and Action)
Check out Box Office Mojo's link of the Top Domestic Grossing Movies for 2008.
A few notes of interest:
Four of the top ten films were animated (Wall-E, Panda, Madagascar 2, and Horton).
The top two films were based off of Comics (Dark Knight and Iron Man).
Pretty much the rest of the films were of the action persuasion.
While these are just the domestic figures, the international numbers won't change the general landscape of the year's top movies. 
Either way, it shouldn't be much of a surprise that the big bucks is in action and special effects.  The shocker is how successful some of the animation films did this year.
posted by Pi Visuals at 7:56 pm
Tags:&nbsp
Animation
&nbsp,&nbsp
Batman
&nbsp,&nbsp
Pixar
0 Comments | Post a comment
December 23, 2008 : The Skinny – Revisited
Unfortunately, time has not allowed for a sequel to the grossly popular animated short, The Skinny On Christmas (NOTE: liberties have been taken with the definition of 'popular'). 
However, don't despair…after all, it's the holidays.  Therefore, I am proud to announce the Re-Release of The Skinny On Christmas!  This Digitally Remastered version includes:
37 deleted and extended scenes

9 hours of cast and crew commentary

Blooper reel

A 75.8 minute behind the scenes featurette

6 alternate endings
As one might assume, the changes listed above have been embelished (NOTE: embelished = nonexistent).  Still, with it being late December, why not watch Skinny a couple more times?
I Hope everybody has a great holiday season!
posted by Pi Visuals at 11:35 am
Tags:&nbsp
Animation
0 Comments | Post a comment
December 3, 2008 : Raskolnikov Filibuster Deoxymonohydroxinate
Yeah, it's been too long since my last post.  Between the holidays and things being generally hectic, it hasn't left very much time to post anything new.  However, there have been a few cool things worth sharing.
The Astro Boy Teaser does not divulge very much content, but it still looks like it could be good.  While seeing Astro in 3D form does take some getting used to, it doesn't appear to detract from the overall coolness of the manga/anime.  Besides, Imagi Animation Studios was responsible for the 3D TMNT movie, which looked well done.
The fourth (and potentially final) straight to DVD Futurama Movie, Into the Wild Green Yonder, will be released in late February.  It should be pretty good, but it is worth mentioning because Seth McFarlane is supposed to do a guest voice.  This is interesting since it seemed that McFarlane and Groening always had an odd relationship since the start of Family Guy.  Obviously not as acromonious as McFarlane's relationship with Trey Parker and Matt Stone, but there always seemed to be resentment or jealousy or something off.  Apparently Groening and McFarlane have gotten past prior grievances.
Bolt is Disney's new animated movie (only their third 3D animated film).  It received good reviews but fell flat during its opening weekend at the box office.  This was disappointing since it probably was one of their better films in recent history.  This most likely was also the first film that Pixar had some involvement with since their merger.  The interesting thing is that word of mouth really helped turn this flick from a disappointment to potential success.  Its second week at the box office actually saw a rise in weekend ticket sales.  This is usually only seen with independent or lower-budget movies that begin in limited release and slowly expand to more theaters.
Soak it all in because now I'm spent.  Later.
posted by Pi Visuals at 2:28 pm
Tags:&nbsp
Animation
&nbsp,&nbsp
Disney
&nbsp,&nbsp
Family Guy
&nbsp,&nbsp
Futurama
&nbsp,&nbsp
Matt Stone
&nbsp,&nbsp
Pixar
&nbsp,&nbsp
Random
&nbsp,&nbsp
Trey Parker
1 Comment | Post a comment
November 17, 2008 : Producing A Cartoon Series
A pretty interesting site I recently stumbled upon is the Media Freaks Animation Studio Blog.  The blog has some cool insight into the industry.  A perfect example of this is an article entitled, "How Do You Go About Producing A Cartoon Series?"  It is a rather lengthly post, but it is well organized and very informative.
Feel free to also check out the studio's main page (Media Freaks).  The site has artwork of theirs, projects they have completed or currently working on, and some cool links.  The studio predominantly uses 3D Animation, but I believe traditional animation is also within their realm.
posted by Pi Visuals at 1:16 pm
Tags:&nbsp
Animation
0 Comments | Post a comment
October 2, 2008 : The Revolution Will Be Televised
They say all good things must come to an end.  Apparently that is also true about great things.  Unfortunatley, after eleven years, Toonami has aired its final episode.
Even though this programming block on Cartoon Network has long since peaked, it was an incredibly innovative and successful franchise.  It helped fuel the mainstream interest of anime in America and acted as a precursor to Adult Swim.
While it reminded people of cool shows from their past (Thundercats, Voltron, Batman: The Animated Series), Toonami extended beyond nostalgic programming by introducing a lot of incredible shows (Dragon Ball Z, ReBoot, Gundam Wing, Justice League…the list could go on).
During its peak, everything about it screamed quality:
The 3D bumps were top notch.    TOM and SARA always looked cool.  They even had Moltar in it for a while.
The Midnight Run was awesome – Gundam Wing Uncut?  It didn't get any better than that.
The Rising Sun was a good way to go to bed ("Here's your wake up call").
Their promos were amazing.  'Pardon Our Dust' was editing perfection.
The In Flight Movies every Friday were a real joy – ranging from cool Batman/Superman crossovers to the Endless Waltz, how could you not love it?
Kudos on airing 'The Month of Miyazaki'.  His movies definitely deserved their props.
Again, its cancellation was probably long overdue.  Especially since lately the Toonami block was relegated to airing derivative shows only once a week.  However, in its prime, it was simply incredible.
Ultimately, its footprint can be seen in many places – and not just on Cartoon Network.  Toonami showed how programming and marketing should be done.  They built a solid fan base, and then they expanded it…a lot.  Plus, they spawned several programming blocks, some of which were on other networks.
Therefore, even though it's gone, Toonami will not be forgotten.  It was an accomplishment that people should be proud of – and thankful for.
So long, Tom.
posted by Pi Visuals at 10:26 am
Tags:&nbsp
Animation
&nbsp,&nbsp
Anime
&nbsp,&nbsp
Cowboy Bebop
&nbsp,&nbsp
DBZ
&nbsp,&nbsp
Toonami
5 Comments | Post a comment
May 13, 2008 : On The Fence
Undoubtedly one of the more highly anticipated films this summer is Star Wars: The Clone Wars – a new CGI animated movie from LucasFilm Animation.  Now the poor reception of the new prequels notwithstanding, one of the bright spots during this time had to have been the Clone Wars Series that took place between the releases of these less than stellar prequels.  The success of the earlier series was definitely attributable to the involvement of Genndy Tartakovsky - the talented animator and director behind Samurai Jack.
With the recent release of the trailer for the new Clone Wars Movie, it is apparent that the original style (and Genndy's presence) is missing.  I was personally a huge fan of Genndy's series – both the story and the character design was impressive.  The trailer for the new movie has been a little disappointing.  The character design is 3D; and while this is a departure from the original series, it could have still looked great if done well.  However, it seems that the design was poorly done (at least in my opinion).
This doesn't spell doom for the movie – or the 100+ episode series on Cartoon Network expected to follow the movie's release.  However, it certainly digs a hole for itself.  A solid story and a proper execution of it trumps anything else when it comes to a series or movie, and animation certainly is no exception.  However, with the three recent live-action disappointments, I am beginning to worry that this is the new trend for the franchise and the original Clone Wars Series was the exception to the rule.
posted by Pi Visuals at 2:13 pm
Tags:&nbsp
Animation
1 Comment | Post a comment