February 9, 2010 : Did I Catch A Niner In There?
I finally got around to see Nine, and it was a pretty entertaining movie.
The film was based off of director Shane Acker's computer animated short, and it's worth a viewing. The themes are slightly more adult oriented than most animated movies; and while it didn't pull off Pixar or Dreamworks like numbers, it still turned a profit.
Also, the Super Bowl had it's fair share of horrendous commercials (you did again, Taco Bell!), but the trailer for The Last Airbender looked pretty sweet.
posted by Pi Visuals at 1:41 pm
Tags:&nbsp
Animation
0 Comments | Post a comment
January 19, 2010 : Wordle Weekend
Between being bored this weekend and thinking more about my previous post, which had a visual representation of what is often discussed on this blog, I decided to make a quick short using the images obtained from Wordle.
If you look closely (or pause the video frequently), a lot of funny phrases show up that were randomly present in the original Wordle image.
The link to the video is here. By the way, IE6 and/or IE7 might have issues playing this file – it is recommended to use a different browser.
Also, the primary software used was After Effects.
posted by Pi Visuals at 2:25 am
Tags:&nbsp
Animation
2 Comments | Post a comment
October 23, 2009 : The Iron Giant Turns Ten
Ten years ago, in August, one of the greatest movies of all time was released… to pretty much empty theaters.
The Iron Giant is one of my favorite all-time movies. More so than any other animated movie, live action movie, and even Ace Ventura (yeah, you read that right).
Tonight there will be a 10th anniversary panel discussion about the movie in Burbank. Panelists include the art director, lead animator, and the super awesome Brad Bird. Tickets for this event sold out within 24 hours; and because of its demand, the location was changed in order to sell additional tickets.
Going to this would be worth a trip out to Cali on its own. Hopefully there will be some video about it on the interweb.
posted by Pi Visuals at 1:48 pm
Tags:&nbsp
Animation
&nbsp,&nbsp
The Iron Giant
0 Comments | Post a comment
October 22, 2009 : Reboot: In Development Hell?
It is unclear exactly how many hurdles Rainmaker Entertainment (formally Mainframe Entertainment) has run into while producing the Reboot Trilogy – although the original writer did drop out last year. The release of new Reboots has been talked about for a while and were even mentioned on this blog… twice. Despite all this time, there has been little to nothing leaked to its fans: no footage, screen grabs, general storylines, pre-vis work… nothing.
At least until now. A few weeks ago, Rainmaker released a teaser trailer – and the emphasis is on teaser.
It's cool to finally see something, and it certainly brings back memories of the series. However, the clip is a mere 15 seconds long and has zero characters in it. Has anything of significance really been developed for the movie? It is slated for a 2010 debut, but who knows how definite that is.
Sigh… Apparently, it's back to the waiting game. Wait, Astroboy is coming out soon? Okay, never mind.
posted by Pi Visuals at 11:21 am
Tags:&nbsp
Animation
&nbsp,&nbsp
Astroboy
&nbsp,&nbsp
ReBoot
0 Comments | Post a comment
September 3, 2009 : I Don't Think The Onion Liked It
Most people probably heard about the failure that was Delgo. Its backstory made it tough to root against – an animator wanting to make a CGI movie not just outside of Hollywood (like Coraline) but also without a major studio backing. Unfortunately, its pipeline was plagued with an avalanche of horrible decisions and poor execution. Still, this review of the movie by The Onion's A.V. Club was too funny not to mention. Ouch.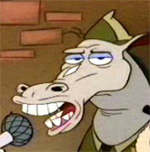 Also – Hayao Miyazaki's new movie, Ponyo, is out in theatres. Like most of his work, it looks pretty sweet. My favorite is still Princess Mononoke.
posted by Pi Visuals at 12:46 pm
Tags:&nbsp
Animation
&nbsp,&nbsp
Hayao Miyazaki
&nbsp,&nbsp
Laika
1 Comment | Post a comment
July 6, 2009 : Oh Yeah – I Almost Forgot
I figure I'd follow up from a previous post. I ended up seeing Up a few weeks ago.
As expected, I liked it. It's tough to say how high it ranks with some of my favorites. Personally, I like most of Pixar's movies (although there are a few exceptions), it is only the ones that I find really good that stand out above the rest.
Is Up one of them? That usually takes some time thinking about the movie – story, animation, characters, etc – before any conclusion could be made. In either case, it was very well done; and it definitely had its moments. Also, it's story did travel an untraditional route, so props for that.
posted by Pi Visuals at 9:37 pm
Tags:&nbsp
Animation
&nbsp,&nbsp
Pixar
1 Comment | Post a comment
May 20, 2009 : Dreamworks Invading Television
In addition to their huge success on film, Dreamworks Animation is pushing more and more into the realm of TV. The short lived Father Of The Pride series was several years ago, but apparently they have recently partnered up with Nickelodeon for several TV series.
The Penguins of Madagascar, based off Madagascar, began airing this past March. In addition to that, Kung Fu Panda has a 26 episode order slated to air in 2010. Lastly, it was just announced that Nickelodeon ordered a pilot for Monsters vs. Aliens.
Dreamworks is known for their ability to rebrand their products, as seen with their numerous sequels. Also, creating a series from a movie isn't anything new (Ace Ventura was even made into a cartoon), it's just not as common to see so many 3D animated shows coming down the pipeline. When Pixar created Buzz Lightyear Of Star Command, which spun off from Toy Story, it was done in a traditional 2D style.  It will be interesting to see if a decent quality, 3D animated show can be made at a modest budget.
posted by Pi Visuals at 4:45 pm
Tags:&nbsp
Animation
&nbsp,&nbsp
Dreamworks
0 Comments | Post a comment
February 25, 2009 : Hopefully People Will Laika Coraline
Coraline opened a few weeks ago; and while I'm not a huge fan of stop motion films, I am hoping it does well.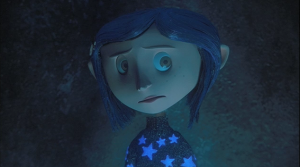 The main reason I am rooting for the movie is that it was made by Laika. They are an animation studio that has done mostly commercials and music videos, and this is there first feature film. Laika's style runs the gamut – including stop motion,  3D, and 2D. Therefore, the success of this film can lead to more films, which are more to my liking. At the same time, Laika is also based out of Portland, Oregon. So props to them for trying to go outside of California to be a successful major studio.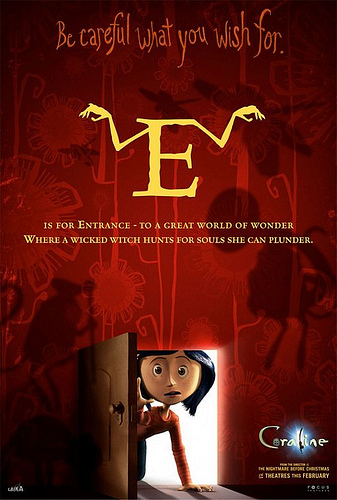 Financially, Coraline seems to be doing decently well. The cost to make the film was ~$70 Million, which apparently was higher than it should have been  but I'm sure that's always the case). The current North American gross is nearly $58 Million; and with the solid reviews and positive word of mouth, the movie could potentially reach $100 Million before it leaves the theaters. I'm sure the DVD sales will help out the bottom line as well. All in all, not a box office smash, but hopefully a big enough success to warrant another movie.
As a plug for the movie, it does have a decent cast (Teri Hatcher, Dakota Fanning, John Hodgman, etc.), an established director in Henry Selick, and music by They Might Be Giants.
Lastly, in case you were wondering, I was not up all night thinking about the title for this post… I got to bed around 2, 2:30.
posted by Pi Visuals at 10:51 am
Tags:&nbsp
Animation
&nbsp,&nbsp
Laika
5 Comments | Post a comment
February 3, 2009 : Astroboy – A Go Or No Go?
Recently, there was some disturbing news that Imagi Animation Studios is having serious financial troubles. Imagi is the force behind the new, awesome looking Astroboy Film. The article goes on to say that the studio is temporarily shutting down due to lack of money and will remain offline until it can secure additional funding.
The only thing is that most of the articles/websites that give this dreadful news state they are awaiting confirmation – and it should assume this to be just a rumor until it is verified. To cast further doubt on these rumors, Forbes ran an articles claiming the studio did run into financial problems a few months ago but were rescued (by the Chicago private equity firm, Prescient Advisors).
So it is still unsure which story to believe. It is entirely possible that both are true. Perhaps Image Animation were in trouble a few months ago, secured additional funding, but then this money fell through. As a result, they might have been forced to temporarily shut down. Until things get straightened out, the best thing to do is remain optimistic (after all, in this economy how can you not… uh oh).
posted by Pi Visuals at 9:39 am
Tags:&nbsp
Animation
&nbsp,&nbsp
Astroboy
&nbsp,&nbsp
Image Animation Studios
1 Comment | Post a comment
January 9, 2009 : Champion Of The Universe
How many Simpson's Characters can you name in 5 minutes?  Go to the website and give it a shot.  The only draw back is that spelling counts.  The cool thing is that once time has elapsed (or you give up), they will show you all the characters they came up with and what percentage of people taking the quiz that remembered them.
Granted, I gave up on the Simpson's about 6 or 7 years ago because I felt it was going downhill.  However, I was (and still am) a huge fan of old school episodes (Stonecutter's rocks).  That's why I was disappointed with my performance on the quiz.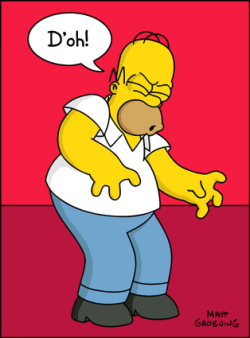 If you fared poorly as well, do what I do and attribute the score to the fact that spelling counted.  Hopefully that will make us sleep better at night. 
Feel free to share how well you did in the Comments Section…
posted by Pi Visuals at 1:42 pm
Tags:&nbsp
Animation
3 Comments | Post a comment