October 31, 2021 : Remembering Some Halloween Fun
In tribute to the day, here's a Halloween Throwback: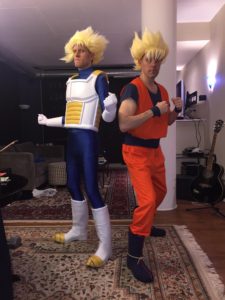 It's crazy to think this was 5 years ago! The costume required the most amount of planning and work compared to any of the others I've done, but it was also the most well received and recognized.
Sadly, Halloween costumes has been sparse for me since this bad boy. Hopefully a trend that will be reversed in the near future.
posted by Pi Visuals at 12:50 am
Tags:&nbsp
DBZ
&nbsp,&nbsp
Halloween
October 8, 2021 : The Saiyan Saga In A Nutshell
I wholeheartedly approve of this (obviously):
The video is by an animator from Spain, and apparently he is working on a video for the Frieza saga. His Twitter page has some stills and gifs from that project. 
Being about DBZ pretty much had me hooked, but I found it really funny and enjoyed the character design. I think the sound effects really pushed it over the top for me, though.
posted by Pi Visuals at 10:45 pm
Tags:&nbsp
DBZ
September 17, 2021 : Match Cuts
I've always been a fan of match cuts – which is an edit between two scenes that uses elements of one in the transition to the next. These elements can be either audio or visual cues.
Sometimes it's tough to incorporate match cuts in professional Mograph work, particularly with projects that are 'dryer' or clients more conservative.
That said, there's often an opportunity to help liven a project. I want to identify a few more techniques in the hopes of having more tricks in my bag moving forward.
posted by Pi Visuals at 11:47 pm
Tags:&nbsp
Animation
&nbsp,&nbsp
MoGraph
&nbsp,&nbsp
Transitions
August 28, 2021 : Bebop Live Action Photos and Premiere Date
Netflix released some first-look images of Spike, Faye, and Jet; and it's getting me more and more interested in the show. To be fair, I was already pretty stoked. Below is a cool cast shot, presumably on board the Bebop: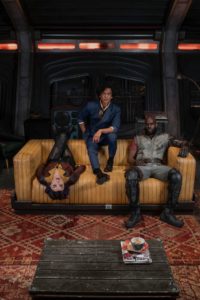 One of the released images also implies a Ballad Of Fallen Angels scene. Which. Would. Be. Awesome!
Lastly, a premiere date of November 19th was set. The first season will be 10 hour long episodes. There are expectations of more seasons, but nothing official has been announced.
In either case, I am getting pumped. Between this and the new Matrix movie (which I'm pretty sure is only the second one in the franchise), there's plenty to look forward to this Holiday season.
posted by Pi Visuals at 9:32 pm
Tags:&nbsp
Cowboy Bebop
&nbsp,&nbsp
The Matrix
August 10, 2021 : Adult Swim and Crunchyroll… and Cartoon Network and Original Anime
I recently heard about Adult Swim's upcoming show, Blade Runner: Black Lotus. The trailer is below; and while it doesn't blow me out of the water, I find it intriguing:
First, I know nothing about Blade Runner, having never watched any of the films so I have zero attachment to franchise. However, the environment shots and action sequences look pretty cool. That said, the character design seems lackluster, and the show doesn't seem to fit with the rest of the Toonami's anime block. The interesting tidbit is that this is a co-production between Adult Swim and Crunchyroll.
To add a little extra spice to the pepper, it was just announced that Toonami co-creator Jason Demarco will lead a new division in charge of producing anime at Warner Bros. and Cartoon Network. On his Twitter feed, he goes as far to say it won't be 'anime inspired,' but created and produced in Japan.
Personally, I don't think the former is worse than the latter, as long as it tells a good story. However, I am curious what types of shows get made. Demarco is currently overseeing production on Black Lotus, but I assume this doesn't fall under the 'genuine anime' label.
posted by Pi Visuals at 10:54 pm
Tags:&nbsp
Adult Swim
&nbsp,&nbsp
Anime
&nbsp,&nbsp
Cartoon Network
&nbsp,&nbsp
Toonami
July 22, 2021 : Happy Pi Approximation Day!
Just because it ain't the real thing, doesn't mean it isn't real! Today is the day we celebrate the knock-off to end all knock-off's… Pi Approximation Day.
Please don't construe my love for this glorious day as an endorsement of half-assing things. The rest of my actions throughout life should more than attest to that. But in all seriousness, approximate Pi at your own peril – it can have disastrous results.
posted by Pi Visuals at 9:50 am
Tags:&nbsp
Pi
July 16, 2021 : Kurzgesagt = Education + Solid Animation
A few months ago, I stumbled on the YouTube Channel, Kurzgesagt. It releases a wide range of adult-themed educational content, but in the form of animated videos.
The videos employ a minimalistic design – although the video's subject matters are often complex, thus the overall visuals are deeply involved. Along with the simplistic design is solid animation (and overall production for that matter).
I watch a video now and then. Having launched in 2013, there are a lot – particularly since they still release new material every month or so. Between learning something of interest and getting design inspiration, I am a fan.
posted by Pi Visuals at 11:18 pm
Tags:&nbsp
Animation
July 1, 2021 : Gif Making In Adobe
Over the years, I've created plenty of animated gif's for various clients… and maybe a few for personal enjoyment. However, it wasn't until recently that I did some research on the various ways of making a Gif in Adobe.
I'm working on long-term project, creating 3-second looped gifs of various icons. Below is a collection of some of the first drafts (click on the image to view the gif in all its glorious motion):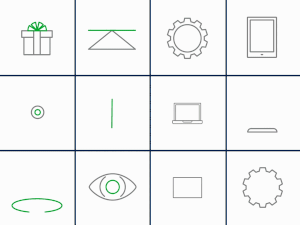 There are over a hundred that need to get done, and I have maybe fifteen. I try to crank one out every week or two… did I mention it's a long-term project?
In the past, my process of creating a Gif was:
Create the animation in After Effects
Render out an mp4 (via Encoder)
Import the mp4 into Photoshop
Export the mp4 as a Gif
I recently found out Encoder renders Gif's directly. While this reduced the steps, there were issues with the final render. Below is a version using this process:
Obviously the color bleeding/ artifacting was unacceptable. As such, I reverted back to the Photoshop Export. For good measure, I adjusted some of the export settings (most notably increasing the Dither to 100%). Below is the end result: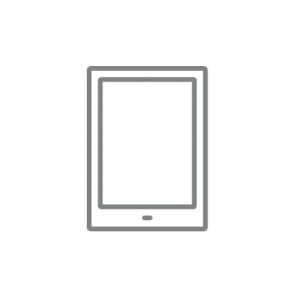 Chef's Kiss! This project not only verified the necessary pipeline for creating an acceptable Gif in Adobe, but it forced me to dive deeper in Photoshop's Gif export Settings… something I hadn't done before. It's not often I get a chance to dig into the nuts and bolts of Adobe so this was a fun (and worthwhile) exercise.
posted by Pi Visuals at 11:11 pm
Tags:&nbsp
After Effects
&nbsp,&nbsp
MoGraph
&nbsp,&nbsp
Photoshop
June 9, 2021 : The Simpsons' Animation Style Over the Years
I've long since stopped watching the show, but the video below is a cool history of The Simpsons' animation style – including its visual development and impact of technological advances in the medium.
It was interesting to hear about the challenges that came with each of the changes made to its Production pipeline – particularly, the switch to 16:9. The differences in compositional methodology between SD and HD are often overlooked until they have to stage out scenes in the new format.
posted by Pi Visuals at 8:58 am
Tags:&nbsp
Animation
&nbsp,&nbsp
The Simpsons
May 20, 2021 : Venture Bros. Movie Announced
As alluded to since their cancellation, The Venture Bros. will live on – at least in the form of a new movie on HBO Max, which was announced last week.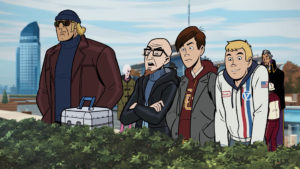 Movies for Metalocalypse and Aqua Teen were also mentioned in the release (no Stroker and Hoop? weak); but I am curious if these are simply development deals, and their actual execution is still up in the air.
That said, Venture Bros. looks to be a stand alone movie, thus leaving loose ends still untied. Who knows if other episodes are still in play. I hope that's not contingent on the movie's success because then we won't know one way or another until 2028.
posted by Pi Visuals at 11:38 pm
Tags:&nbsp
Venture Bros.