October 31, 2021 : Remembering Some Halloween Fun
In tribute to the day, here's a Halloween Throwback: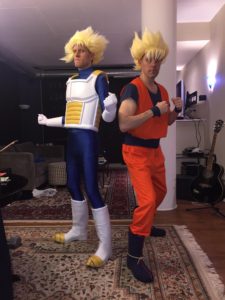 It's crazy to think this was 5 years ago! The costume required the most amount of planning and work compared to any of the others I've done, but it was also the most well received and recognized.
Sadly, Halloween costumes has been sparse for me since this bad boy. Hopefully a trend that will be reversed in the near future.
posted by Pi Visuals at 12:50 am
Tags:&nbsp
DBZ
&nbsp,&nbsp
Halloween