September 9, 2011 : Is That Stern Lecture Plumbing?
Walking around, I stumbled on this gem.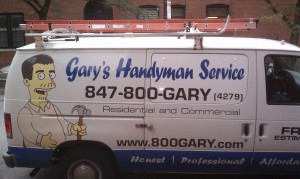 By the way, the title of the post is a reference to my favorite Simpsons episode. Stern Lecture was the plumber at the beginning of the episode, and his slogan was, "I told you not to flush that."
Anyway, I've never seen a local business (or any business) so blatantly rip off The Simpsons'. However, with the episode quality over the past ten years, I wonder if using their likeness has helped or hurt business.
posted by Pi Visuals at 7:04 pm
Tags:&nbsp
The Simpsons