September 17, 2021 : Match Cuts
I've always been a fan of match cuts – which is an edit between two scenes that uses elements of one in the transition to the next. These elements can be either audio or visual cues.
Sometimes it's tough to incorporate match cuts in professional Mograph work, particularly with projects that are 'dryer' or clients more conservative.
That said, there's often an opportunity to help liven a project. I want to identify a few more techniques in the hopes of having more tricks in my bag moving forward.
posted by Pi Visuals at 11:47 pm
Tags:&nbsp
Animation
&nbsp,&nbsp
MoGraph
&nbsp,&nbsp
Transitions
July 1, 2021 : Gif Making In Adobe
Over the years, I've created plenty of animated gif's for various clients… and maybe a few for personal enjoyment. However, it wasn't until recently that I did some research on the various ways of making a Gif in Adobe.
I'm working on long-term project, creating 3-second looped gifs of various icons. Below is a collection of some of the first drafts (click on the image to view the gif in all its glorious motion):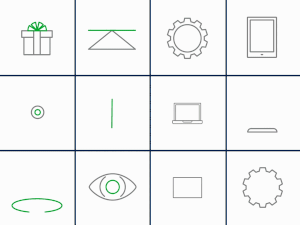 There are over a hundred that need to get done, and I have maybe fifteen. I try to crank one out every week or two… did I mention it's a long-term project?
In the past, my process of creating a Gif was:
Create the animation in After Effects
Render out an mp4 (via Encoder)
Import the mp4 into Photoshop
Export the mp4 as a Gif
I recently found out Encoder renders Gif's directly. While this reduced the steps, there were issues with the final render. Below is a version using this process:
Obviously the color bleeding/ artifacting was unacceptable. As such, I reverted back to the Photoshop Export. For good measure, I adjusted some of the export settings (most notably increasing the Dither to 100%). Below is the end result: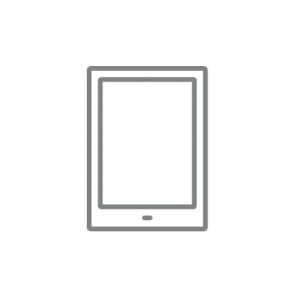 Chef's Kiss! This project not only verified the necessary pipeline for creating an acceptable Gif in Adobe, but it forced me to dive deeper in Photoshop's Gif export Settings… something I hadn't done before. It's not often I get a chance to dig into the nuts and bolts of Adobe so this was a fun (and worthwhile) exercise.
posted by Pi Visuals at 11:11 pm
Tags:&nbsp
After Effects
&nbsp,&nbsp
MoGraph
&nbsp,&nbsp
Photoshop