January 15, 2021 : Adding C4D To The Arsenal
I still haven't installed Lightwave 2020, but it's on the To Do list. Also on said list is getting more familiar with Cinema 4D. I've used the program on and off over the last few years, but I wouldn't call myself a regular (or proficient). That said, the software is great for motion graphics and complements After Effects really well.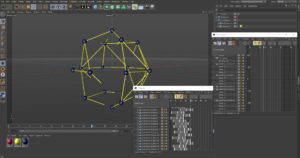 As such, I am trying to make a more concerted effort to use it. I have identified a few professional projects where I can inject some C4D work in the pipeline. It's not intended to create anything Earth-shattering. Instead, I want to give the final video some added flair. The goal isn't to become a master but to get more fluent.
posted by Pi Visuals at 11:19 pm
Tags:&nbsp
Cinema 4D