May 5, 2009 : Sloppy Seconds
It's pathetic that I missed this, but fortunately Moridin picked up the slack.
A live action movie of Cowboy Bebop is in development and slated to release in 2011. The big news is that Keanu Reeves is signed on to star as Spike Spiegal. Apparently, Reeves is an anime fan and was hoping to do this project.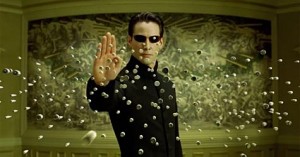 Hopefully the movie will get made, but the good news is that several people from the anime will be involved with production. Most notably, series director Shinichiro Watanabe will serve as an associate producer alongside series writer Keiko Nobumoto. Also, series producer Masahiko Minami will be a production consultant.
I have always felt that Keanu Reeves tends to choose pretty interesting movies – many very successful. Let's hope this is one of them.
posted by Pi Visuals at 12:04 pm
Tags:&nbsp
Cowboy Bebop
&nbsp,&nbsp
Watanabe