October 9, 2008 : Looks Promising, It Does Not
As expected, Star Wars: The Clone Wars looks to be a sub-par series – at least for older fans of the show.  The concerns about the look and design of the series/movie were expressed in a previous post; and while this is still an issue, the bigger worry was whether or not the storyline would be intriguing to all fans.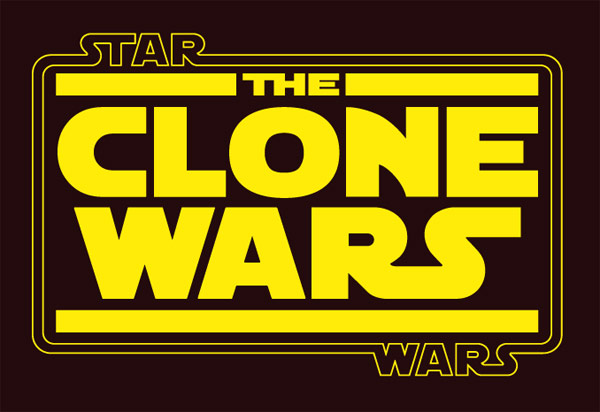 Unfortunately, the movie was received very poorly by both critics and fans alike; and one of the sticking points was how it was geared almost solely to kids (I believe a few critics called it a Saturday Morning Cartoon).  Of course as no surprise, the movie was still a commercial success.
I decided not to see the film.  After all, I was not about to shell out $12 to see something that I had heard nothing but bad things about.  Therefore, I decided to reserve my judgement until I saw an episode or two.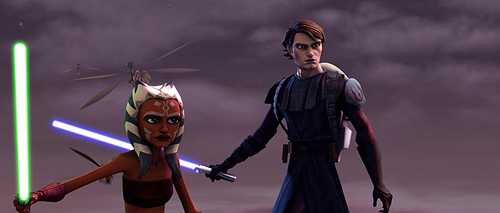 After watching one episode, I don't know if I can get through episode two.  There are definitely worse things on TV, but this is by far the most disappointing albeit no longer surprising.  The show does gear itself towards a younger crowd, which does not have to mean it's bad.  After all, the same could be said of the earlier series of Star Wars: Clone Wars, but that was a great series.  It still had an interesting story, with great animation and effects.  The new series…does not.
It should also be pointed out that in the episode I watched, Yoda had way too many lines. – and long lines at that.  With his style of speaking, it just sounded awful and a bit annoying.
I will probably watch a random episode here and there – but rest assured, it will be more so out of boredom rather than excitement.
posted by Pi Visuals at 1:29 pm
Tags:&nbsp
Disappointing
&nbsp,&nbsp
Genndy Tartakovsky
&nbsp,&nbsp
Star Wars
[…] posted here: Looks Promising, It Does Not « Fan Made: Steampunk 'Return of the Jedi' […]
I liked the backgrounds and environments in the first episode, but you're right: the writing was so bad that it killed the entire episode.
[…] I was reading an interesting commentary on the new Star Wars: Clone Wars animated series and it got me thinking: what is Genndy Tartakovsky, the directory of the (much better) original […]
haha ^^ nice, is there a section to follow the RSS feed
commenting usually isnt my thing, but ive spent an hour on the site, so thanks for the info