August 20, 2006 : Flash Of Light
This short video file created by PI Visuals Animation Studios was done in order to experiment with different 3D lighting configurations.
In order to view the file, be sure to have the most up to date version of Quicktime. If there are problems with the file, go to Apple's website and download the newest version.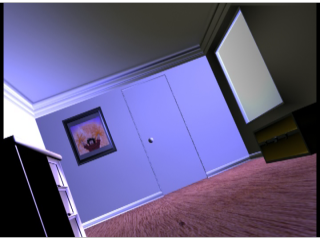 Click on the image to view the movie.